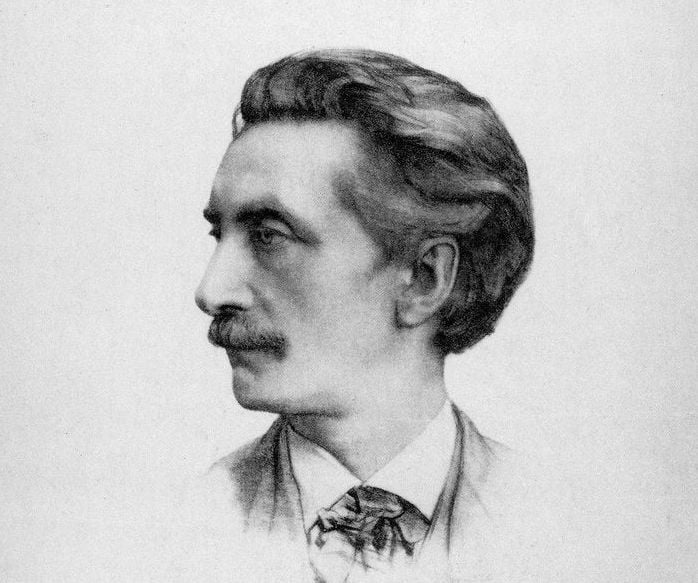 The buffalo turned willingly, on reaching the end of the field, not losing an inch of ground when plowing backwards the new furrow, which was ever near the old, as if the sawah was a garden ground raked by a giant. Quite near were the sawahs of the father of Adinda (the child who was to marry Saidjah), and when the little brothers of Adinda came to the limit of their fields, as the father of Saidjah was there with his plow, the children called out merrily to each other, and each praised the strength and docility of his buffalo. But I believe that Saidjah`s buffalo was the best of all, perhaps because its master knew better how to speak to the animal, for buffaloes are very responsive to kind words.
Saidjah was nine and Adinda six, when this buffalo was taken from Saidjah`s father by the chief. Saidjah`s father, who was very poor, thereupon sold to the Chinaman two silver curtain-hooks—inheritances from his wife`s parents—for eighteen guilders, and with that money he bought a new buffalo. Saidjah was very dejected, for he knew from Adinda`s little brothers that the other buffalo had been driven to the capital, and he had asked his father if he had not seen the animal when he was there to sell the curtain-hooks.
To this question his father refused to give an answer, and therefore the lad feared that his buffalo had been slaughtered, like the others which the chief had taken from the people. And Saidjah wept much when he thought of the poor buffalo, which he had known for so long, and could eat nothing for days. It must be remembered that he was only a child.
The new buffalo soon got acquainted with the boy and obtained in the heart of Saidjah the same place as his predecessor—alas, too soon, for the wax impressions of the heart are soon smoothed to make room for other writing.
Strong as the former
However this may be, the new buffalo was not so strong as the former: true, the old yoke was too large for his neck, but the poor animal was willing, like the other, and though Saidjah could boast no more of the strength of his buffalo when he met Adinda`s brothers at the boundaries, yet maintained that none surpassed his in willingness, and if the furrow was not so straight as before, or if lumps of earth had been turned but not cut, he willingly made this right as well as he could by means of his spade.
Moreover, no buffalo had any such star on his forehead as this one had. The village priest himself said that there was good luck in the course of the hair-whorls on its shoulders.
Read More about Basil II part 6