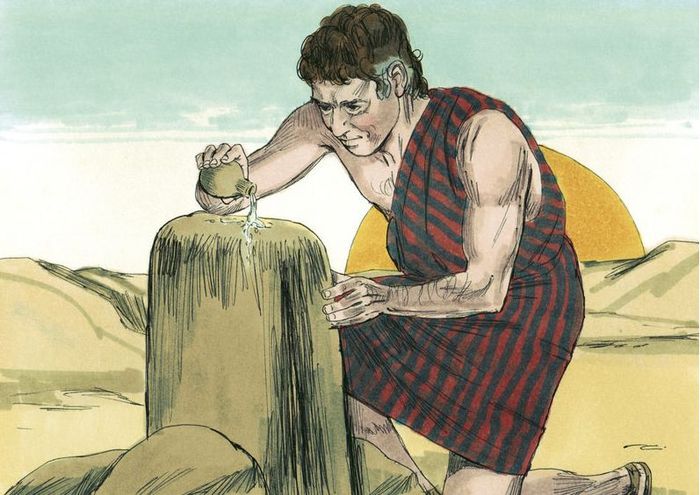 His heart is already sore for his victim, but he is feeling his power over her for the first time, and it has gone to his head. Silly woman! He had never known how easy it was to frighten her.
"That comes of making light of the Torah!" he shouts, and breaks off. After all, she might come to her senses at any moment, and take up (he broom! He springs back to the table, closes the Gemoreh, and hurries out of the room.
"I am going to the house-of-study," he calls out over his shoulder in 11 milder tone, and shuts the door after him.
The loud voice and the noise of the closing door have waked the sick child. The heavy-lidded eyes open, the waxen face puckers, and there is a peevish wail. But she, beside herself, stands rooted to the spot, and does not hear.
"Ha!" comes hoarsely at last out of her narrow chest. "So that`s it, is it? Neither this world nor the other. Hanging, he says, stoning, burning, beheading, strangling, hanging