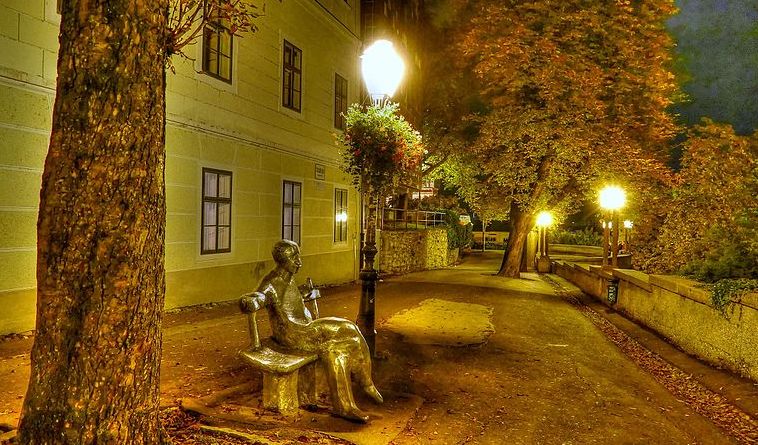 Husband! He had never thought of that.Suddenly a cold sweat appeared on his brow. He went out and roamed until dawnaround the quiet, moonlit lake, filled with the reflection of bright starswhich resembled greenish sparkling fireflies.
He was just about to lie down, when a tap,tap, tap sounded on the window pane. His charming neighbor appeared, just likethe dawn, golden and blushing, rose-like and white, in a lace morning gown, herlovely blue eyes still heavy with sleep. She held a little finger to her red,sinful lips, luscious and sanguine, as a sign of silence.
"I found no peace throughout the night," hewhispered, pale and weary.
"Do not fear. I understand you. Do not fear,Peter; I am true to you alone!"
And only the trembling of a flower from herbreath remained, as Tkalac extended his hungry arms towards the quiet, bloomingwindow, lit by the first rays of the sun, while from above was heard theunpleasant voice of a man, s