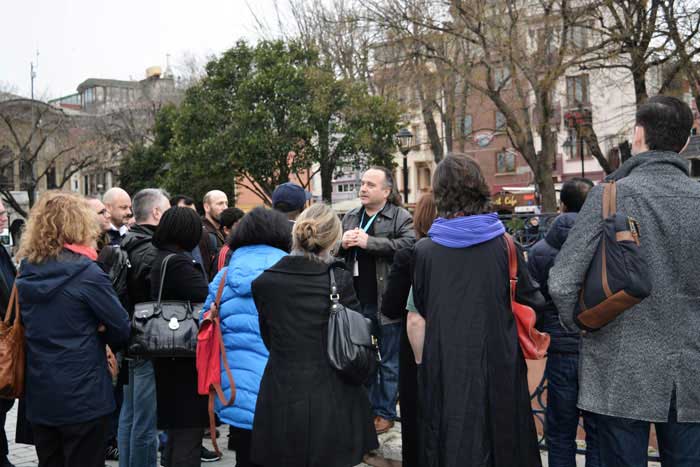 Istanbul old city tours – Sporting and social centre of two empires
In the square, in front of the Blue Mosque and on your Istanbul old city tours, one of the most famous areas in Byzantine Constantinople can be found, the Hippodrome. The ancient Hippodrome was originally a gathering place, sports area and the scene of chariot races. This is also the place that you have to visit in your private tours Istanbul.
The Hippodrome was the centre of Byzantium's life for 1000 years and of Ottoman life for another 400.
The scene of countless political dramas during the long life of the city; the rival chariot teams of 'Greens' and 'Blues' had separate sectarian connections. Support for a team was akin to membership of a political party. And also a team victory had great effects on policy. A Byzantine emperor might lose his throne as the result of a post-match riot. You surely can't see the Hippodrome if you don't join Istanbul old