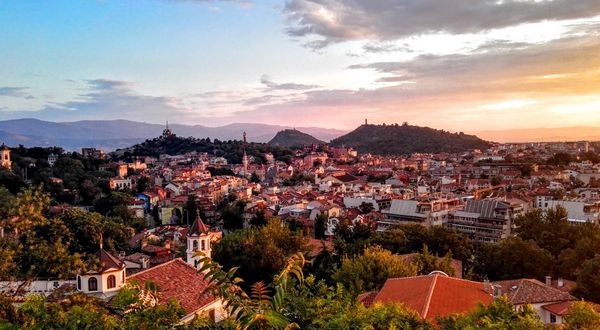 Kan Presian confirmed reaching the Aegean Sea to the south. In 837, the Bulgarian ruler conquered Philipi, which lay above the sea. Simeon the Great (893 927) maintained deliberately the actions in the southeast Black Sea direction. Right after his enthronement, in 894, during the First War against Byzantium, he took the Black Sea towns to the south of the Balkan Range. In 904, the border with the
Byzantines was marked by the Black Sea fortress port of Midia (the ancient Salmidesos) on the south slopes of Mount Strandzha, which was then taken by the Bulgarian Tsar. In fact, it is worth mentioning that it was the last strong fortress and the last safe port for ships along the whole Black Sea coastal line to the south all the 1 way to the Bosporus.
However, to the south west, Simeon carried out a focused policy me of dominating important ports, starting in 896 and continuing for a number of years. He captured over 30 towns and forts on the Adriatic coast. Thus, Bulgaria obtained a new sea opening to the west on the Adriatic. In 904, Simeon could not take Salonika (Thessaloniki). The border with Byzantium was only 20 kilometers to the north of the town.
According to experts on ships and shipbuilding, the Bulgarians built special transport and military vessels with oars and sails, which were capable of sailing in both rivers and seas. They did not run very deep but had good seaworthiness. The ships were reinforced with boards. This fact indicates that the Bulgarian masters were very familiar with the method of shipbuilding by making a skeleton and covering it with boards, typical of the epoch.
Yoan Exarch Bulgarian
The great translator and writer of the 10th century, Yoan Exarch Bulgarian, describes the Bulgarians` knowledge and skills in shipbuilding excellently in his Hexaemeron:
"The sea unites all that is distant, which sails in it; it comes and even if it is not so close it takes it away in the distance. For those who have nothing, it makes it possible for everything to be common. What is grown in foreign lands, be it wheat or fruits, or gold, or silver, or clothes, or something else, it can, by navigating, take it to the ones in need…
Without wood [it is out of the question], we bake bread, boil cereals and make ships of it; with them we sail the rivers and the great sea space. We buy what we need and we give it to those who need it at a flat price."
Read More about Street Markets of Istanbul