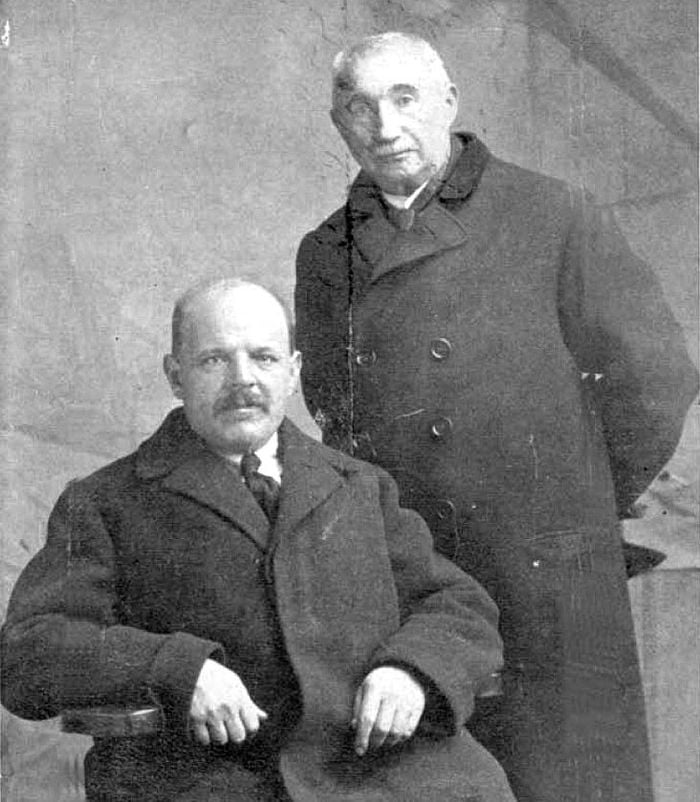 "O Sarah!" he sighed, and he would have said more, but just at that moment it began to spot with rain, and before they had time to move there came a downpour. People started to scurry in all directions, but Shmuel stood like a statue.
"Shlimm-mazel, look after the children!" commanded Sarah. Shmuel caught up two of them, Sarah another two or three, and they ran to a shelter. Doletzke began to cry afresh.
"Mame, hungry!" began Berele.
"Hungry, hungry!" wailed Yossele. "I want to eat!"
Shmuel hastily opened the handbag, and then for the first time he saw what had really happened: the bottle had broken, and the milk was flooding the bag; the rolls and bananas were soaked, and the pineapple (a damaged one to begin with) looked too nasty for words. Sarah caught sight on the bag, and was so angry, she was at a loss how to wreak vengeance on her husband. She was ashamed to scream and Scold in the presence of other people, but she